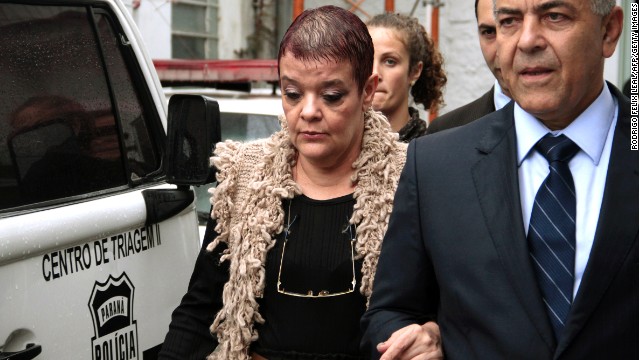 I thought doctors are trained to supposedly save lives but this particular doctor and her team did otherwise. A Brazilian doctor appeared in court for allegedly killing seven patients to free up hospital beds in the southeast city of Curitiba.
Virginia Helena Soares de Souza recruited a group of doctors to help administer lethal doses of anesthetics, sedatives and painkillers, according to authorities.
In addition, the group allegedly altered oxygen levels for patients, leading to deaths by asphyxiation, police said.
Seven other health care professionals have been charged in the case.
Prosecutors allege de Souza pulled the plug on victims against the wishes of patients and their families, and in so doing broke the law. She did that to free up beds in the ICU and clear up the "clutter" the patients were causing, according to police.
De Souza was arrested in February, but was later released until trial. Her court appearance Wednesday is part of mandated monthly appearances to avoid going back to jail.
Investigators say between 2006 and 2013, de Souza ordered medical professionals working under her at an intensive care unit to alter medication and oxygen levels.
In an interview with CNN affiliate TV Globo, Mario Lobato, the doctor tasked by the health ministry to investigate the case, said the number of deaths could be much higher.
Source: http://edition.cnn.com/2013/03/28/world/americas/brazil-doctor-deaths/index.html?hpt=hp_t2